Skip to Content
Kid-Friendly Dental Office
Dental Associates of Lake Jackson specializes in pediatric dentistry in Texas. Pediatric dentistry is a field of dentistry that focuses on the oral health of infants, children, and adolescents. At our office, everyone in your family can be seen by our dental experts, making our office a great and convenient place to get everyone checked out at the same time. We know that a child's first experience with dentistry can deeply affect the way they feel about dental care. That is why we provide a welcoming, safe, and comfortable environment for children to receive the dental care services they need. Our pediatric services are comprehensive so that everyone in the family, including your children, can get the care they not only need but deserve.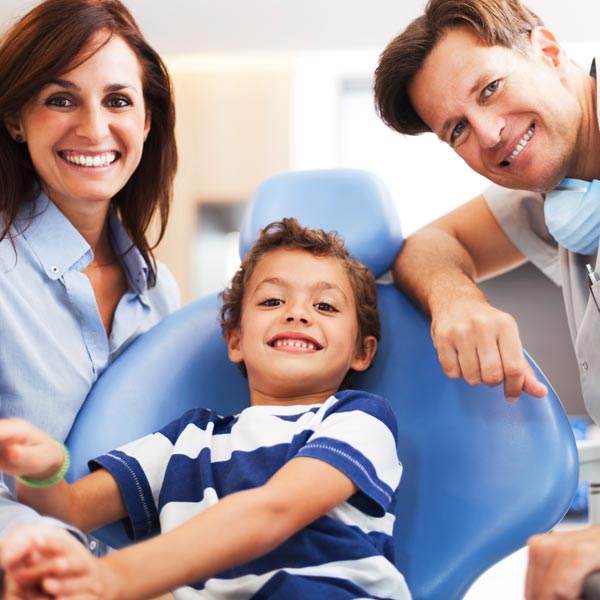 Our Services Support Healthy Smiles for Kids
Our dental team not only provides the necessary pediatric services your child needs, but we also focus on educating children on the importance of good oral health. When your child comes to see us, we will discuss the components of a healthy oral hygiene routine and explain how this supports their overall health as they grow into adults. Cavities are very common in children, which is why it is so important for you to have access to our pediatric services. Not only will we ensure that the oral health of your child is supported, but we will help them learn how to care for their teeth the right way.
Our Comprehensive Pediatric Services Include
Routine Exams
Routine exams are especially important for children. Our dental team will evaluate their overall oral health and make suggestions for maintenance and care. Routine exams also help us identify any warning signs of potential issues or cavities.
Regular Cleanings
Regular cleanings are necessary to support the oral health of children. Our regular cleaning services help prevent tooth decay, cavities, and gum disease while providing our dentists the opportunity to educate your child on proper oral hygiene practices.
Fluoride Treatments
We proudly provide fluoride treatments to children at our office. Fluoride treatments help strengthen and protect the teeth against tooth decay. This is especially important for children because their developing teeth are more susceptible to tooth decay than adults.
Dental sealants are a protective coating of plastic that is applied to the chewing surface of your child's molar and premolar teeth. Sealants protect the teeth against plaque and food particle buildup. This cost-effective treatment is a great way to ensure the health of your child's teeth.
Nitrous Oxide Sedation
We also offer nitrous oxide sedation as a service for children who may experience anxiety or fear during dental procedures. Nitrous oxide, also known as "laughing gas," is a safe and effective sedative that can help your child feel more relaxed and comfortable during their dental visit. Our experienced dental team will carefully monitor your child's sedation levels to ensure their safety and provide a positive dental experience. Nitrous oxide sedation can be particularly beneficial for children with dental phobias or those undergoing more extensive treatments.
First Appointment, a Happy Visit
Our first appointment for children ensures a positive and comfortable experience, where our dental team evaluates their oral health, addresses any concerns, and provides tailored guidance for maintaining a healthy smile.
Pediatric Dentistry: Smiling Starts Young
Dental Associates of Lake Jackson proudly provides pediatric dentistry services in Texas. We specialize in treating children at our office because we know how important it is for children to get the necessary dental treatments they need as they grow. The health of your child's teeth is extremely important to their overall health and development. We work together with our patients to ensure that their oral health is supported properly and that they get the education they need on oral hygiene. When you bring your child to our reliable dental office, you will not be disappointed. We take the time to ensure that our patients are comfortable throughout every visit. Since we provide pediatric services in addition to all our other services, it makes our office an awesome, family-friendly place to visit. Contact us today and schedule your child's next routine exam.